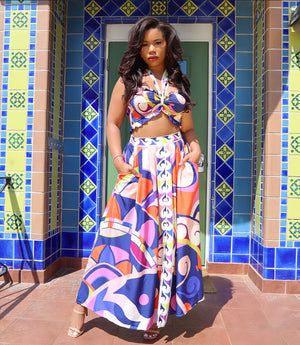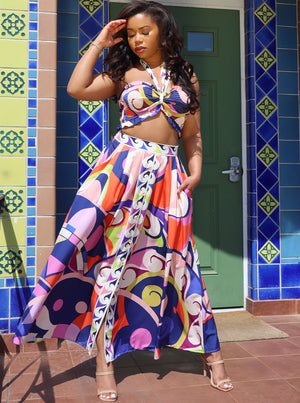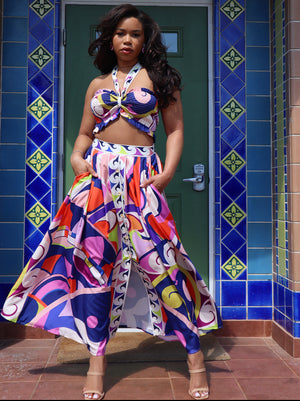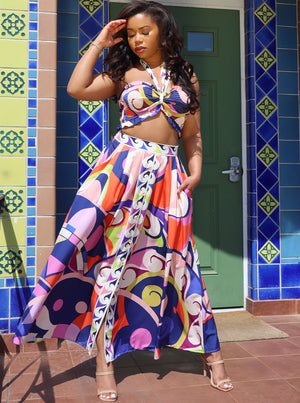 The Rich Hues Skirt Set is a perfect spring style ensemble. Featuring a customizable skirt and handcrafted wooden buttons, this set is designed to look great and last. Soft blended fabric ensures comfort and breathability, while the classic design ensures timeless style. An ideal choice for a luxurious getaway.

Top-Full elastic top with a detachable halter neck tie.
Skirt-Elastic backing, button front and it has pockets!
The model is  wearing a small

Small fits up to 5/6
Medium 7/8-9/10
Large 11/12-14W