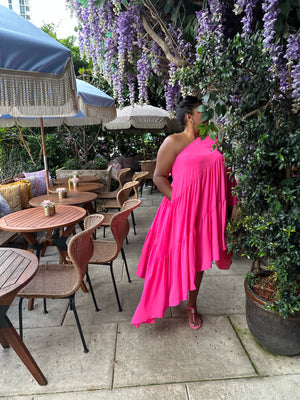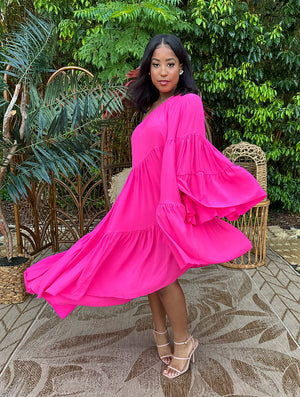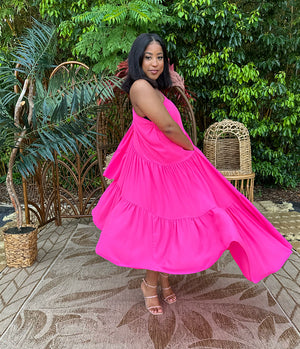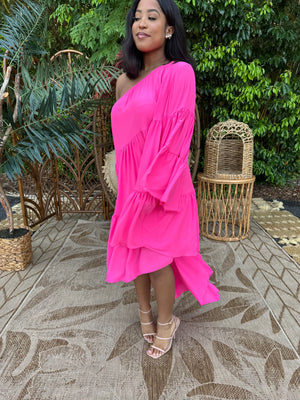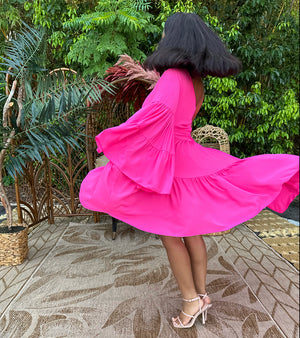 One Shoulder Joy Barbie Pink
Ready to ship
The One Shoulder Joy is a perfect piece to add a touch of drama to your wardrobe. The lime green hue and voluminous one-shoulder silhouette will give you an elegant, sophisticated look, while the shirred fabric offers a flattering and feminine touch. Stand out with this luxe style.
It has pocket, which allows you to control this dress like a remote control!
Poly Blend

Stretchy Lining 
The model is  wearing a small, Traci is wearing a large.

If you're between sizes, go with the smaller size
Small fits up to 7/8
Medium 7/8-9/10
Large 11/12-14/16W