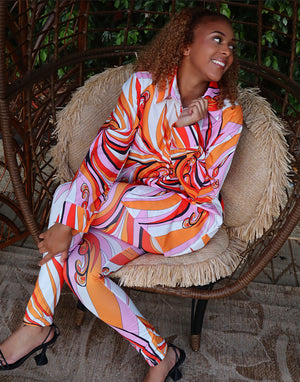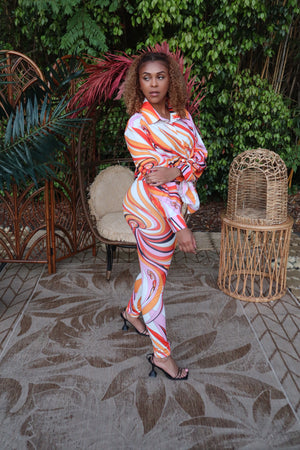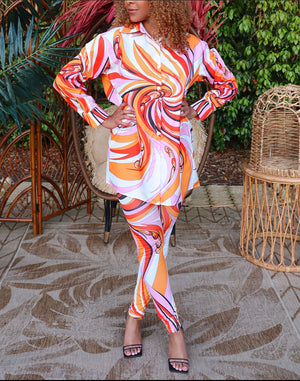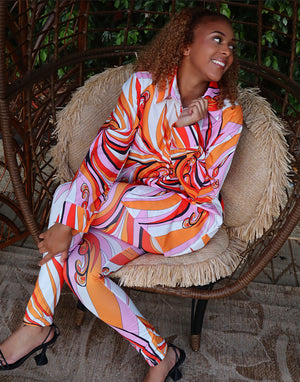 Just Gorge Legging Set Final Sale
If you have our Just Gorge Dress then you know everyone loves this print, so it's only right we bring in a legging set. And girl, we love a good legging set. 
Shirt - Full cut, tunic length. Can be worn as a shirt dress. 
Leggings - Premium  Poly/Spandex Blend

32" inseam
Elastic waistband
Stretches nicely

The model is a size 5 wearing a small

Small fits up to 5/6
Medium 7/8-9/10
Large 11/12-13/14