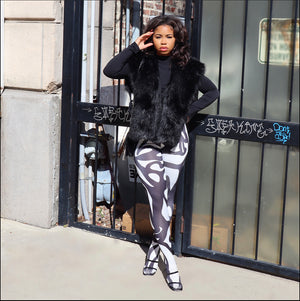 Footed Tights (Black & White) Final Sale
Stay sophisticated with these footed tights. Featuring a chic black and white design, these tights are sure to be a stylish addition to your wardrobe. The perfect combination of fashion-forward trends and elegant classics, these footed tights will take your ensembles to the next level.
Now these right here, are all of that! 

Poly/Spandex Blend

The model is wearing a small


Small fits up to 5/6
Medium 5/6-7/8
Large 9/10