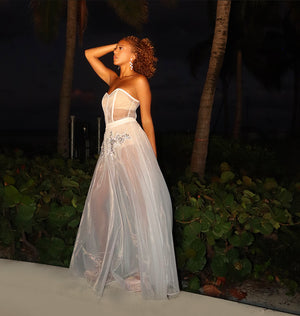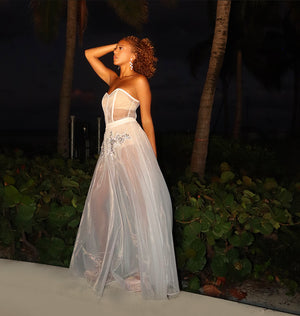 Cinderella Dreams Dress Set
Introducing our Cinderella Dreams Dress Set: a timeless masterpiece, crafted from the finest taffeta and adorned with shimmering crystal embellishments. Create the perfect look for any special occasion; this luxury, exclusive design will add a sense of regality to your wardrobe.

This timeless beauty, showcases the radiance of a classic fairy-tale with its soft blazer, taffeta bodice adorned with crystal embellished motifs. With a seductive and luxurious silhouette, this piece promises to make a statement at any upcoming event.
Blazer & Dress Set 
Zipper

The model is wearing a small

Small fits up to 3/4

Medium 5/6-7/8
Large 9/10