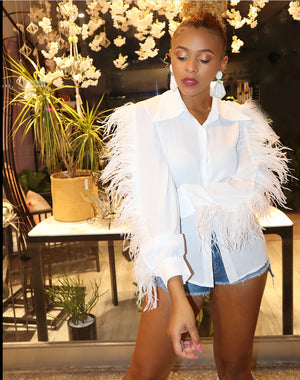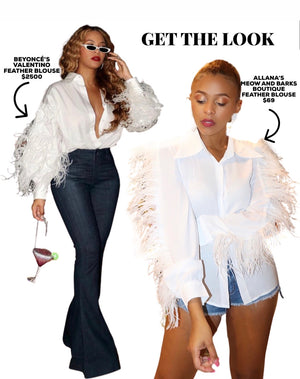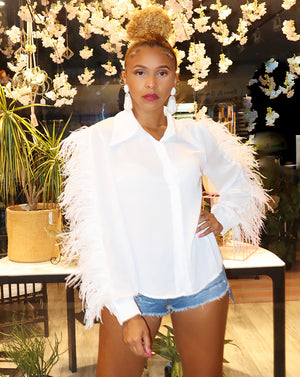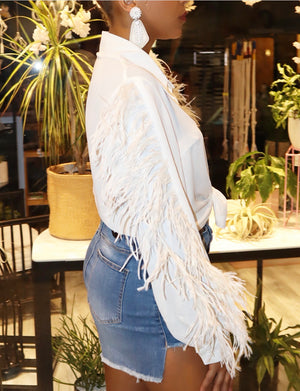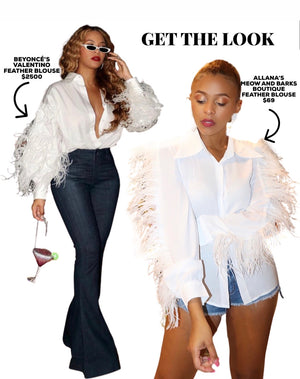 You're so fly, you need feathers.
This blouse is a must. With the holidays fast approaching, having a great statement top in your wardrobe will give you confidence to check, yes I'm coming!  Because you know you have a FIRE top to wear!

Poly/Rayon blend
Feather sleeves
Great cut and soft to touch
The model is wearing a small

Small fits up to 5/6
Medium 7/8-9/10
Large 11/12-13/14

In stock & ready to ship.    First cut sold out in hours, second cut in minutes - please order today. A third cut is not guaranteed.